Professional Repossession Associations
Time Finance Adjusters
Through Time Finance Adjusters, Falcon is bonded for One Million Dollars, and its listees receive ongoing training through continuing education seminars offered at their conventions on relevant topics to this industry.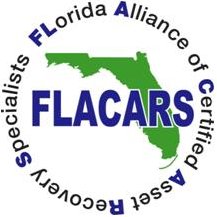 Florida Alliance of Certified Asset Recovery Specialists        This association has been in existence for nearly a decade, promoting professionalism in the repossession industry through the elimination of unlicensed, unregulated repossession activity.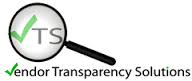 Vendor Transparency Solutions  Falcon International assures clients of its CFPB Compliance through participation in VTS.
---
Professional Investigation Associations
Falcon's management are involved in a variety of professional associations in order to best serve their clients through training, education, and networking.
World Association of Detectives
One of the oldest and most prestigious worldwide group of private investigators. Affords Falcon contracts in almost every country in the free world.
National Association of Fraud Investigators
A new, fast-growing network of investigators who specialize in matters involving fraud. Members throughout the US, Canada, Panama, and Philippines
State Licensing: In the states that require licensing, Falcon International maintains full compliance.
In the state of Florida, Falcon International holds a Class A Private Investigation License, a Class R recovery Agency License, all of the required RA licenses for branch offices, as well as maintaining compliance with all issues outlined in Florida Statute 493 as they relate to personal property, use of indicia and badges.
Note: the state of Florida makes no distinction between a "self help" and a "voluntary" repossession In each case the matter must be Handled by a licensed recovery agent. If a client uses the auction or a transport service to pick up a voluntary, they are in violation of the law, and may be fined by the State of Florida. The repossession may be viewed as an illegal recovery.
In Pennsylvania, Falcon International holds a recovery agency license, for operations in that state.